Any Seller or Buyer using the online resource TradeYourPrinter is advised to get acquainted with the
Terms and conditions of the platform prior to accessing its services!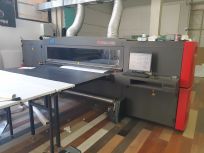 Vutek QS 2000 spare parts


Current condition: Second hand
The printer is sold for spare parts only. Printheads are also sold refurbished, additionally, .