Any Seller or Buyer using the online resource TradeYourPrinter is advised to get acquainted with the
Terms and conditions of the platform prior to accessing its services!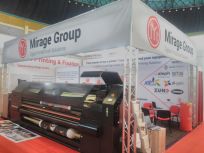 ATP Color DFP-1320 G4 Demo


Current condition: Refurbished (done)
Brand new Ricoh G4 printheads with 3 months warranty. 12 Months warranty on spare parts.